Main content starts here, tab to start navigating
Mr Roni Cups is on a break!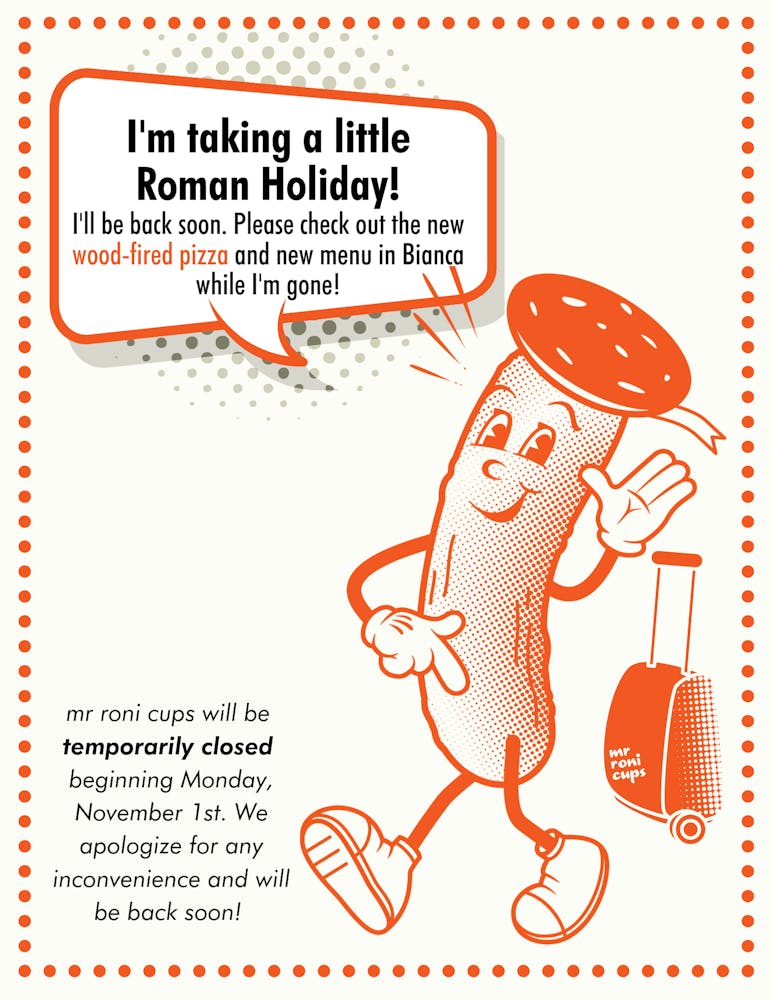 Please note that online ordering for takeout will be temporarily unavailable for the first week of November while we introduce our new menu. Please join us at Bianca to try some new items! They will be online soon.